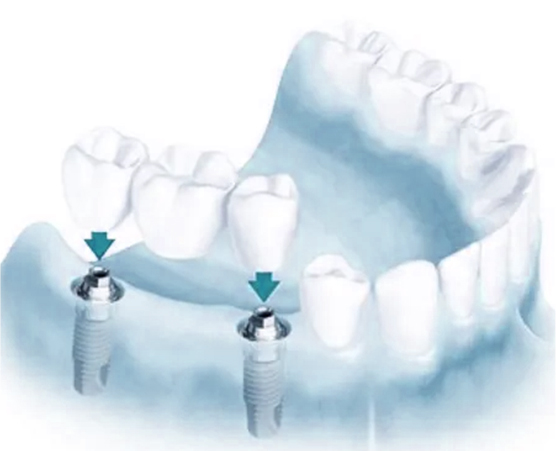 In the case that you have lost several teeth, perhaps due to extractions in the past, or that you have an existing bridge or teeth that are failing, then an implant supported bridge could be a good solution.
Usually we say that each implant can hold 2 fixed teeth, but every case is individual.
If you have a gap of 3 teeth, then you can have 2 implants, and later a 3 unit bridge on top. Or if you have a larger gap, more implants can be placed, to support a new fixed bridge for you.